Learn
The IVY course boosts motivation by giving you clarity of mind, purpose, and direction. Practical action plans will move you toward what is meaningful, resulting in personal and professional breakthroughs, deepening connections with the people around you.
Enrol Now!
THIS COURSE IS FOR YOU
If you want to invest in yourself. If you're open to make positive change. If you want clarity and direction in life. If you care about your personal and professional relationships. If you love being motivated and productive.
Start your motivational wellness journey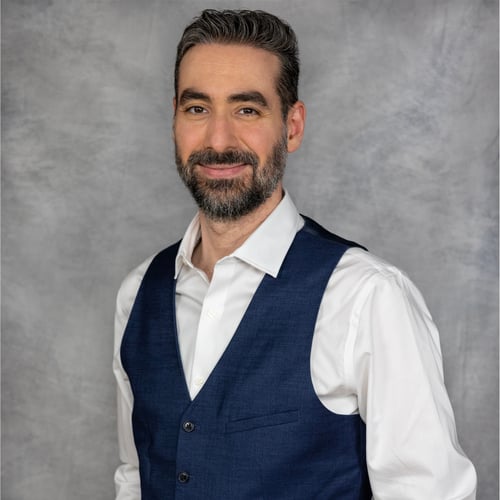 Your Instructor
Saeed Sabeti
IVY Coach | Instructor
Saeed is the Director of Organizational Development at Ucora Corp, an IVY Leadership Coach, and an international keynote speaker. He is a captivating storyteller of life-altering ideas. He actively engages in activities such as teaching, speaking, and coaching. He is working toward having an impactful, positive role in changing the way the world works.

Saeed's expertise, enthusiasm, and commitment to personal and professional growth have made him a sought-after change-maker, whether coaching executives, delivering inspiring keynotes, or guiding organizations toward transformative growth.

Join Saeed and the whole Ucora team on a journey of transformation to discover how the life-altering idea of IVY redefines success, drives up motivational health and productivity, and is changing the way the world works.
What you will Learn
Direction and Purpose IVY provides direction and purpose in life. By establishing your IVY, you have a clear vision of what you want to become, which acts as a compass guiding you toward your goals.
Motivation and Inspiration IVY is a source of motivation and inspiration. It helps you find what ignites a fire within you to continuously improve and move forward toward your ideal vision. It's the ideal vision of who you want to become deep inside that does the magic.
Personal Growth and Aspirations Embracing your IVY empowers you to pursue your dreams and make meaningful progress in life. It encourages self-reflection and growth, pushing you to evolve and strive for greatness. As your IVY evolves over time, it reflects your evolving aspirations, providing increasing opportunities for self-discovery, fulfillment, and growth.
Course Fee
$249
30% off for a limited time!
Bonus Features Included in the Course
$50 value
IVY Guided Journal
The IVY Guided Journal is a digital booklet that creates a space for self-discovery and growth. Through exercises, reflections, and activities, it supports you on your IVY journey. This journal is more than just entries; it's a transformational companion, documenting insights and guiding you toward clarity and achievement. Use it as your companion to unlock new perspectives, make informed decisions, and always stay on track as you ascend to higher and higher levels of success.
$120 value
Exclusive IVY Community
IVY Community is an exclusive hub for participants of the IVY online course. Here, learners have the opportunity to seek answers to their questions, engage in stimulating group discussions, attend live Q&A sessions, partake in exciting IVY game days. It's your gateway to a dynamic and supportive learning environment, fostering growth, connection, and exploration alongside fellow IVY course takers for 1 year.
Mobile App
IVY Wellness App
The IVY App is an AI-driven personal growth and collaboration tool for your IVY journey. Consult your private Virtual Assistant for personalized advice on your IVY path, recommended actions, books, connections, and alignment advice. Collaborate with others who can expedite your IVY progress. Utilize the IVY Network to form teams and groups aligned with your core IVY motivations. Create and track your IVY goals.
FAQ
How is IVY different from other mindsets? +

IVY provides what is missing in people's lives, both personally and professionally: motivational health. It helps individuals take control of their own motivation, rather than relying on other people, jobs, and external factors to create it for them. It is a mindset that gives individuals a fresh and unique perspective on everything they do, rather than being limited to only one specific area of their life.

How does this course benefit me? +

IVY benefits you by providing you with a clear sense of direction and purpose. It serves as a compass, guiding you toward your desired future and motivating you to continuously improve. By embracing your IVY, you can pursue your aspirations, make meaningful progress in life, and ultimately achieve personal fulfillment. It also equips you with tools and a step-by-step actionable methodology that helps you make highly effective decisions in your life.

How long does the course last? +

The IVY course is self-paced, which means it is up to you how fast or slow you would like to go. However, if you spend the quality time required to do the exercises within the course, it may take up to 6 weeks to complete the course.

Is there any certification or accreditation provided upon completion? +

No. However, upon completing this course, you will be equipped with the mindset, knowledge and information you need to enroll in the IVY Leadership Coach program. For more information about Ucora's IVY Leadership Coach Training program, please contact us.

Can I access the course materials after finishing the course? +

Yes. You will have access to the course after finishing it.

Is there a way I can ask questions while taking the course? +

Yes. You can join the IVY Community, which is exclusive to learners taking the online course. You can ask questions, participate in group discussions, and join free live Q&A sessions. You will have access to the IVY Community after finishing the course as well.

Can I get a refund if I want to stop? +

Yes. You can get 100% of your money back.

Can I buy this course for my employees?
+

Yes. This course is the prerequisite for the IVY Organizational Development course, which is designed to help organizations maximize staff motivation and alignment of purpose. For more information on the IVY Organizational Development course, contact Ucora.
What others are saying about IVY
IVY has transformed the way my colleagues and I manage our organization. I've found it's equally as beneficial in managing my personal decisions and relationships.
Michael P, Community Leader
By seeing things through the IVY Lens, I can see that our organization is changing for the better.
Mathias L, Software Engineering Consultant
IVY has enabled me to connect the dots in my day-to-day decision making to create the type of life I want to lead.
Farid A, Ministerial Advisor
IVY is probably the simplest of all programs I've seen. It also lines up with what I know in business and personal relationships.
Walter B, Nonprofit Founder
IVY has made me happier, so it is safe to say it has helped me already.
Atila N, Software Engineering Consultant
IVY is a catalyst of change for me. It's exciting!
Arash R, Business Consultant
It's so easy nowadays to get lost. IVY gives you the opportunity to introspect on what you want in life.
Razvan N, University Professor
By aligning people's IVY statements, our organization has seen positive change.
Ali C, Principal Software Engineer
Course Curriculum
Chapter 1 Introduction to IVY

You cannot get to where you are going if you don't know where you are headed. You cannot make anything of yourself if you don't know what you are making. This chapter gives you clarity on what you want in life, what you want to become, and where you are heading. Chapter 2 Write Your IVY Statement

Getting to know yourself can be difficult sometimes. This chapter shows you how you can break it down into 3 easy steps so that you can easily articulate it. This helps see you through any challenges, roadblocks, or distractions you may encounter. Chapter 3 IVY in the Working World

We all know how important work is. This chapter provides a different perspective where work is a choice you make to get you to where you are going in life. This provides a deep sense of clarity, purpose, and direction, boosting your motivation and accelerating progress along your life path. Chapter 4 Set IVY Goals

Discover the difference between IVY goals and traditional goals. Learn how to set flexible, adjustable IVY goals, and how this improves your decision-making process. Chapter 5 Share Your IVY

IVY is meant to be shared. It wants to be shared! However, knowing when to share your IVY and with whom will help make your progress easier. In this chapter, you learn how understanding IVY makes you all more tuned to the needs of yourself and others, making for stronger, more empathetic bonds between friends, family, and work colleagues while you are all moving toward your IVY. Chapter 6 Sharpen Your IVY Lens

Everyone likes someone who knows what they want. Everyone likes someone who pays attention to what they want. This chapter helps you sharpen and maintain your IVY Lens so that you can make better and better decisions, create more meaningful collaborations, and move toward your vision more efficiently and effectively. It becomes your superpower. Like X-Ray vision but much more useful!
BONUS
Chapter
Bonus
IVY in Business
In this chapter, you learn how the power of IVY can completely transform workplaces and how you can benefit from it. Imagine yourself in a work environment where you know what you want, and how to get it. That is the future of work. It is powerful. It is unstoppable. And it starts with you!
I want clarity of mind and purpose. I want an online, self-paced course that will enable me to discover my own IVY, so I can boost my career, my life, and my relationships.
Enrol Now!
I want to learn more about the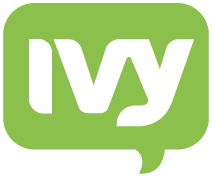 mindset via a self-paced online course that comes with a practical step-by-step action plan that will give me clarity of mind and purpose.
Enrol Now!